Your Caregiver, Your Way!
Consumer Directed Medicaid Home Care Program – CDPAP
Bring in someone you know and trust to help yourself or a family member with Home Care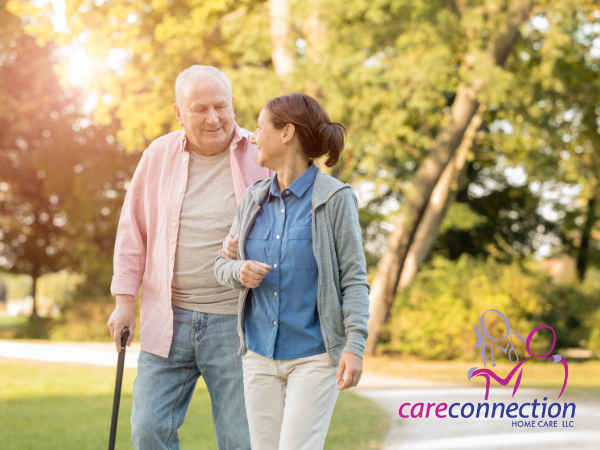 Keeping You Comfortable in Your own Home
If you're authorized for Medicaid home care services, here is your chance to bring in someone you know and trust to help yourself or a family member with personal and/or skilled home care. Consider how reassuring it is to choose your own caregiver and have the freedom to handle hiring, firing, training and managing – all without interference from an outside source.
Perhaps you already have an adult child, sibling, neighbor or friend providing personal and/or skilled care for yourself or a loved one. Now they can get paid for their services at the standard Medicaid hourly rate. No certification is necessary.
First, a recipient must file an application for Medicaid home care services with their own county Department of Social Services. Once approved, the recipient must choose a MLTC (Managed Long Term Care Plan). The recipient will either be assigned or can choose the LHCSA FI(Fiscal Intermediary) that contracts with the MLTC and is responsible for billing and paying the caregiver(s). The designated caregiver(s) will submit an employment application with the LHCSA. It's a win-win. With total independence, the care will be done your way. You make the decisions for peace of mind.
Choosing Care Connection as Your LHCSA
Acting as the fiscal intermediary and payroll company for the CDPAP program, we are also a licensed home care agency. Since 1998, we offer the highest quality, reliable and prompt services, 24 hours a day, 365 days a year. We cover Nassau, Suffolk and Queens counties. Whether you want to self-direct the caregiving under the CDPAP program or prefer traditional home care services, Care Connection is ready to serve you.
Need Answers about CDPAP?
What is CDPAP?
CDPAP is a statewide program that allows individuals who qualify for home care services through Medicaid to hire the caregiver of their choice. Recipients must be "self directing" or capable of making decisions about their ADLs (activities of daily living) and understand their choices and outcomes. If a recipient is unable to make these choices, they can designate a "self directing other" to make their home care choices. Medicaid recipients regain control of their own home care needs by "self-directing" their care allowing them to recruit, hire, train or replace their own caregiver. The caregiver may be a child, neighbor, friend or other family member.
Who qualifies as a CDPAP caregiver?
Anyone can be chosen by the recipient or their family to be the caregiver, with the exception of the recipient's spouse. The caregiver must be at least 18 years old and does not require additional home care or personal care experience.
What is required to be a caregiver?
The caregiver is required to have a current full medical exam, employment authorization to work in the US, two forms of ID such as a passport, social security card, green card, or a NYS ID. The caregiver must also present two references.
What services can a caregiver provide?
A caregiver can assist the client in many ways, from personal care such as bathing, dressing, and toileting to household tasks such as housekeeping, meal preparation and laundry. The caregiver can offer skilled care such as medication and oxygen administration, tracheotomy care or the injection of medications.
Who pays for the services provided by a caregiver?
Medicaid pays for this service. Care Connection Home Care LLC simply acts as the "Fiscal Intermediary". This means Care Connection will bill the MLTC (Managed Long Term Care Plan) for the services provided, process and pay the caregiver the customary hourly rate.
What is the CDPAP application process?
To find out if you qualify, you must contact your county Department of Health or Department of Social Services and complete the application process.
Once the recipient gets approved for Medicaid services, what must they and my caregiver do?
The recipient must choose an MLTC. Then, their caregiver(s) will submit an application to one of their contracted LHCSAs (licensed home care agency) and provide the additional material required. Care Connection Home Care is a contracted CPDAP provider with several MLTCs in Nassau, Suffolk and Queens Counties.
Connect with us about CDPAP
Do you have inquiries about CDPAP? Fill out this form and one of our staff members will get back to you.
Ask About CDPAP for Your Home Care

"Care Connection Home Care has a knack for matching the right caregiver to the client. Their flexibility is unsurpassed in terms of providing and changing the number of hours, if necessary."
Jennifer Toscano, Social Worker

I am delighted to tell you how pleased I was with the caregiver, James, you scheduled for my father. Dad never wanted help. However, he came to realize how much James assisted him through his day. Your staff members are both caring and professional, and I would recommend Care Connection to anyone.
Diane M., daughter of client

We used Care Connection Home Care to help my wife, who was a stroke victim and also suffered a broken leg. The caregiver came to the rescue by transferring my wife to the commode, onto a chair and into bed, as well as cooking and enhancing her days by being so cheerful.
Richard S., husband of client