Exceptional Care, Extraordinary Comfort
Home Health Aides & Personal Care Aides
With our HHAs and PCAs your loved ones will experience personalized, dedicated, and professional care in the comfort of their home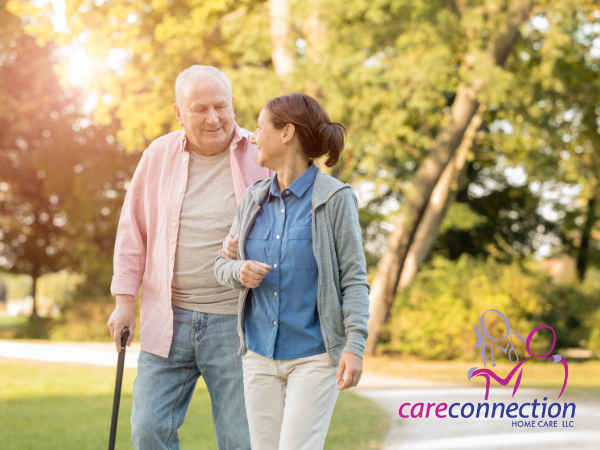 Safe, Secure, Nurtured Care
Comprehensive Assistance for Specific Needs
At Care Connection Home Care, we ensure that your loved ones are not only safe and secure at home but are also nurtured and cared for in a manner that prioritizes their health and wellbeing. With our Home Health Aides (HHAs) and Personal Care Aides (PCAs), your loved ones will experience personalized, dedicated, and professional care in the comfort of their home.
Our Home Health Aide and Personal Care Aide services are meticulously crafted to provide your loved ones with comprehensive assistance tailored to their specific needs. After an in-depth nurse assessment, a Certified Home Health Aide or Personal Care Aide can be deployed to care for your loved one, all under the diligent supervision of our registered nurse.
Our HHAs and PCAs are certified and highly trained professionals who understand the unique needs and challenges of home health care. They are not only dedicated to delivering outstanding care, but also forming genuine connections with our clients, enriching their lives with care, respect, and companionship.
Preparation of Health-Focused Meals
Assistance with Bathing, Dressing,
Grooming, and Toileting
Assistance with Transfers and Ambulation
Healthcare Related Tasks (Under Registered Nurse Direction)
Monitoring Vital Signs
Medication Supervision
Questions about HHAs & PCAs?
What are the primary responsibilities of Home Health Aides and Personal Care Aides?
HHAs and PCAs offer a wide range of services, including preparing health-conscious meals, assisting with personal care tasks like bathing, grooming, and dressing, aiding in movement and transfers, and performing healthcare-related tasks such as monitoring vital signs and medication, under the supervision of our registered nurse.
Are your Home Health Aides and Personal Care Aides certified?
Yes, all our HHAs and PCAs are certified and have undergone rigorous training. They adhere to the highest standards of home health care to ensure your loved ones receive the best care possible.
How can a Home Health Aide or Personal Care Aide enhance my loved one's quality of life?
Our HHAs and PCAs provide comprehensive assistance to your loved ones, enabling them to enjoy a comfortable life at home. With their help, your loved ones can maintain their health, hygiene, mobility, and independence in a safe and familiar environment.
Can Home Health Aides and Personal Care Aides provide overnight care?
The availability of overnight care depends on individual circumstances. We recommend reaching out to us directly to discuss a personalized care plan that best suits your loved one's needs.
Connect with us about HHAs & PCAs
Want to learn more about our Home Health Aides and Personal Care Aides services? Get in touch with us today for a free consultation.

"Care Connection Home Care has a knack for matching the right caregiver to the client. Their flexibility is unsurpassed in terms of providing and changing the number of hours, if necessary."
Jennifer Toscano, Social Worker

I am delighted to tell you how pleased I was with the caregiver, James, you scheduled for my father. Dad never wanted help. However, he came to realize how much James assisted him through his day. Your staff members are both caring and professional, and I would recommend Care Connection to anyone.
Diane M., daughter of client

We used Care Connection Home Care to help my wife, who was a stroke victim and also suffered a broken leg. The caregiver came to the rescue by transferring my wife to the commode, onto a chair and into bed, as well as cooking and enhancing her days by being so cheerful.
Richard S., husband of client