Delivering Excellence at Home
Registered Nurses & Licensed Practical Nurses
Our RNs and LPNs are dedicated to providing comprehensive, quality in-home healthcare services tailored to your loved one's unique needs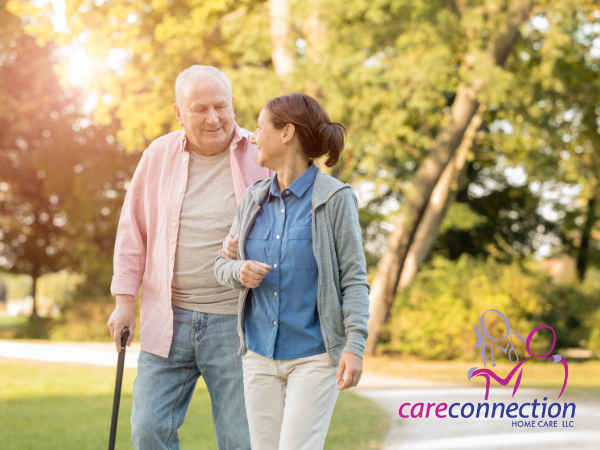 Assessing Your Loved One's Health
The Top Priority for Our RNs and LPNs
Your loved one's health and wellbeing are our utmost priority at Care Connection Home Care. Our team of Registered Nurses (RNs) and Licensed Practical Nurses (LPNs) are dedicated to providing comprehensive, quality in-home healthcare services tailored to your loved one's unique needs.
Our RNs and LPNs are skilled, compassionate professionals who deliver personalized in-home care. Each caregiving journey starts with a meticulous assessment of your loved one's health, enabling us to develop a customized care plan. Regular home visits are scheduled to monitor their wellness, ensuring that their health and safety needs are continually met.
Our RNs and LPNs are experienced caregivers committed to delivering dependable, high-quality care. They are not only skilled in clinical practices but are also adept at creating a nurturing, supportive environment for our clients. Through their continuous dedication, they bring professional healthcare services into the comfort of our clients' homes.
Clinical Assessment Prior to Start of Care
Initial Home Visit and Safety Assessment
Creation of Customized Care Plan
Ongoing Case Management
RN Supervision Visits, Available 24/7
Questions about RNs and LPNs?
What are the responsibilities of your Registered Nurses and Licensed Practical Nurses?
Our RNs and LPNs conduct clinical assessments, perform home visits, create personalized care plans, provide ongoing case management, and are available for supervision visits 24/7.
Are your Registered Nurses and Licensed Practical Nurses licensed?
Yes, all our RNs and LPNs are licensed professionals with a wealth of experience in providing high-quality in-home care.
How can Registered Nurses and Licensed Practical Nurses enhance my loved one's quality of life?
Our RNs and LPNs bring professional healthcare services directly into your loved one's home, providing personalized care that caters to their unique needs. This supports their health and wellness while allowing them to maintain their comfort and independence at home.
Can Registered Nurses and Licensed Practical Nurses provide overnight care?
The availability of overnight care depends on individual circumstances. Please contact us directly to discuss your loved one's specific needs and create a personalized care plan.
Connect with us about RNs and LPNs
Ready to explore our Registered Nurses and Licensed Practical Nurses services? Contact us today to schedule a free consultation.

"Care Connection Home Care has a knack for matching the right caregiver to the client. Their flexibility is unsurpassed in terms of providing and changing the number of hours, if necessary."
Jennifer Toscano, Social Worker

I am delighted to tell you how pleased I was with the caregiver, James, you scheduled for my father. Dad never wanted help. However, he came to realize how much James assisted him through his day. Your staff members are both caring and professional, and I would recommend Care Connection to anyone.
Diane M., daughter of client

We used Care Connection Home Care to help my wife, who was a stroke victim and also suffered a broken leg. The caregiver came to the rescue by transferring my wife to the commode, onto a chair and into bed, as well as cooking and enhancing her days by being so cheerful.
Richard S., husband of client