Bringing Compassion Home
COMPANIONS AND HOMEMAKERS
Sometimes, all your loved one needs to live comfortably and securely at home is a friendly and compassionate Companion or Homemaker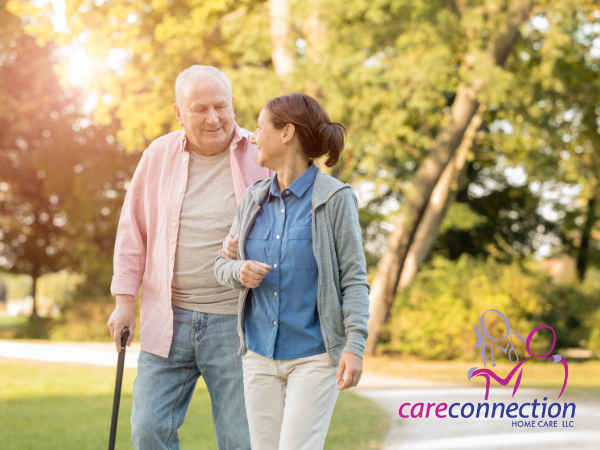 A Caring Presence and Helping Hand
Non-medical Assistance for Your Loved Ones
At Care Connection Home Care, we understand that sometimes, all your loved one needs to live comfortably and securely at home is a friendly and compassionate companion or homemaker. We are here to provide a caring presence and much-needed assistance with day-to-day tasks, making life easier, safer, and more fulfilling for your loved ones.
Our Companions and Homemakers Service is designed to provide nonmedical assistance to your loved ones. This service ensures that they are not alone and have a companion who can aid with various tasks around the house. These tasks range from meal preparation to medication reminders and transportation, all with the aim of creating a safe and comfortable environment in their own home.
Our companions and homemakers are more than just service providers; they are friendly, compassionate individuals who are thoroughly screened, highly trained, and dedicated to ensuring the comfort, safety, and wellbeing of our clients. They aim to provide not just practical support, but also companionship, making every day more enjoyable and less stressful for our clients.
Meal Preparation
Light Housekeeping and Laundry
Shopping Assistance (Groceries and Clothing)
Transportation to Medical Appointments and Social Gatherings
Medication Reminders
Grooming and Dressing Guidance
Assuring Safe Mobility throughout the Client's Home
Questions about Companions?
What is the role of a companion or a homemaker?
Our companions and homemakers provide nonmedical support and company to our clients. Their tasks include helping with housekeeping, meal preparation, shopping, medication reminders, transportation, grooming and dressing, and ensuring safe mobility within the home.
Are your companions and homemakers trained?
Yes, all our companions and homemakers are carefully selected, trained and certified. They are committed to providing the highest standard of care.
How can a companion or homemaker enhance my loved one's quality of life?
A companion or homemaker provides company, conversation, and engagement, reducing feelings of loneliness and isolation. They also assist with daily tasks, making life easier and safer for your loved one.
Can a companion or homemaker provide overnight care?
The availability of overnight care depends on individual circumstances. Please contact us for a personalized care plan.
Connect with us about Companions & Homemakers
Ready to learn more about our Companions and Homemakers services? Contact us today to schedule a free consultation.
Ask About Companions & Homemakers

"Care Connection Home Care has a knack for matching the right caregiver to the client. Their flexibility is unsurpassed in terms of providing and changing the number of hours, if necessary."
Jennifer Toscano, Social Worker

I am delighted to tell you how pleased I was with the caregiver, James, you scheduled for my father. Dad never wanted help. However, he came to realize how much James assisted him through his day. Your staff members are both caring and professional, and I would recommend Care Connection to anyone.
Diane M., daughter of client

We used Care Connection Home Care to help my wife, who was a stroke victim and also suffered a broken leg. The caregiver came to the rescue by transferring my wife to the commode, onto a chair and into bed, as well as cooking and enhancing her days by being so cheerful.
Richard S., husband of client